France - Tourism - The Shakespeare and Company bookstore
94-year-old proprietor of the Shakespeare and Co Bookshop George Whitman chats to poet and publisher Lawrence Ferlinghetti (R), owner of another great literary institution, the City Lights bookstore in San Francisco. The Shakespeare and Company bookstore, located on the Left Bank in Paris, is an oasis of 20th century bohemian and Lost Generation literary history, visited by greats from the past such as Henry Miller, Laurence Durrell, William Burroughs, Allen Ginsberg, Gregory Corso and Anais Nin. This literary hub of the Beat Generation today still attracts thousands of enthusiasts from around the world who come to pay their respects to its intellectual atmosphere. (Photo by John van Hasselt/Corbis via Getty Images)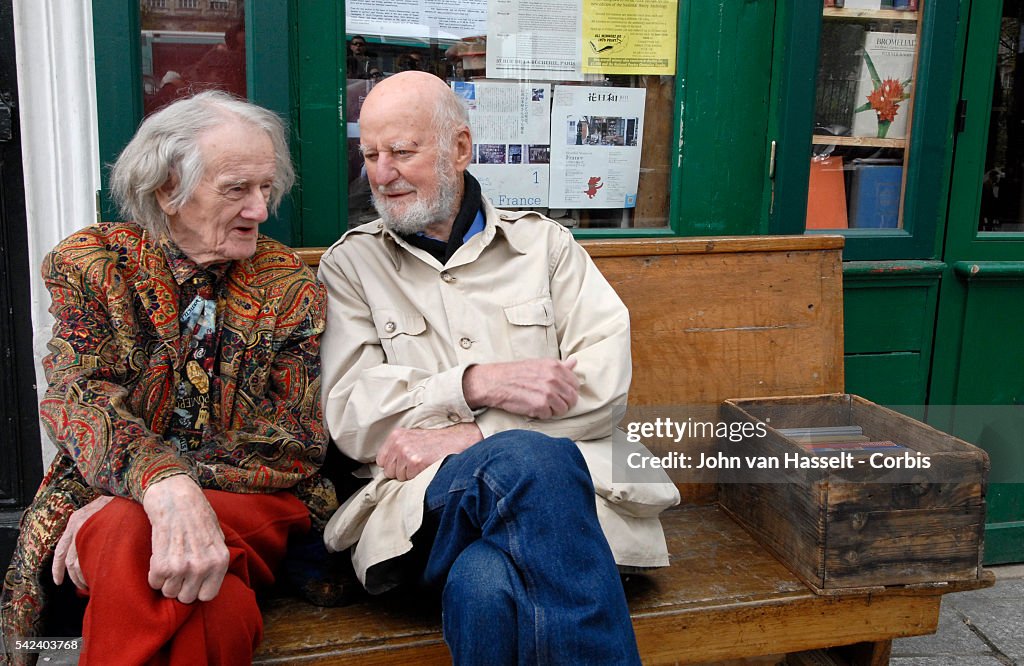 Hoe mag ik dit beeld gebruiken?
Let op: afbeeldingen die historische gebeurtenissen weergeven, kunnen thema's of beschrijvingen bevatten die niet overeenkomen met huidige denkbeelden. Ze moeten worden voorzien van historische context. Kom meer te weten.
GEGEVENS
Beperkingen:
Neem voor gebruik voor alle commerciële of promotiedoeleinden contact op met uw lokale kantoor.
This content may not be materially modified or used in composite content. This image is intended for Editorial use (e.g. news articles). Any commercial use (e.g. ad campaigns) requires additional clearance. Contact your local office to see if we can clear this image for you.
Collectie:
Corbis Historical
Max. bestandsgrootte:
3728 x 2424 px (31,56 x 20,52 cm) - 300 dpi - 5 MB