X-37B Orbital Test Vehicle 1
The X-37B Orbital Test Vehicle sits on the runway during post-landing operations Dec. 3, 2010, at Vandenberg Air Force Base, Calif. The X-37B conducted on-orbit experiments for more than 220 days during its maiden voyage. It fired its orbital maneuver engine in low-earth orbit to perform an autonomous reentry before landing. (U.S. Air Force photo/Michael Stonecypher) (Photo by DoD/Corbis via Getty Images)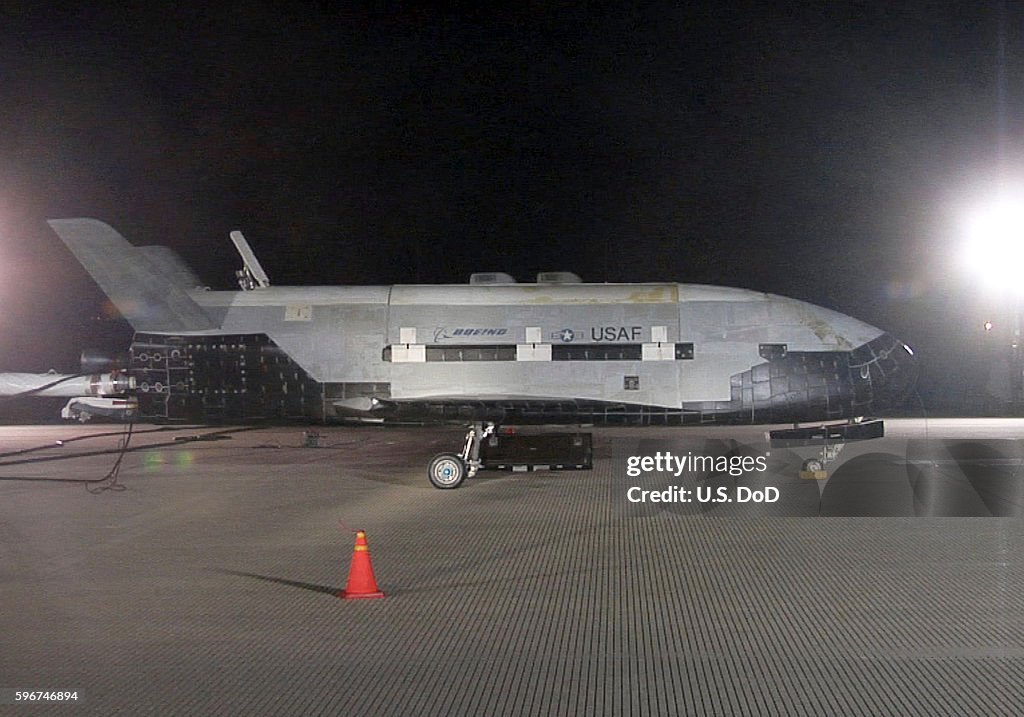 Hoe mag ik dit beeld gebruiken?
GEGEVENS
Beperkingen:
Neem voor gebruik voor alle commerciële of promotiedoeleinden contact op met uw lokale kantoor.
This image is intended for Editorial use (e.g. news articles). Any commercial use (e.g. ad campaigns) requires additional clearance. Contact your local office to see if we can clear this image for you.
Gemaakt op:
01 januari 1900
Naam materiaal:
101203-f-9709s-504.jpg
Max. bestandsgrootte:
2100 x 1470 px (17,78 x 12,45 cm) - 300 dpi - 1 MB