AFC Wild Card Playoffs - New England Patriots v Buffalo Bills
BUFFALO, NEW YORK - JANUARY 15: Mac Jones #10 of the New England Patriots looks to pass during the third quarter against the Buffalo Bills at Highmark Stadium on January 15, 2022 in Buffalo, New York. (Photo by Bryan M. Bennett/Getty Images)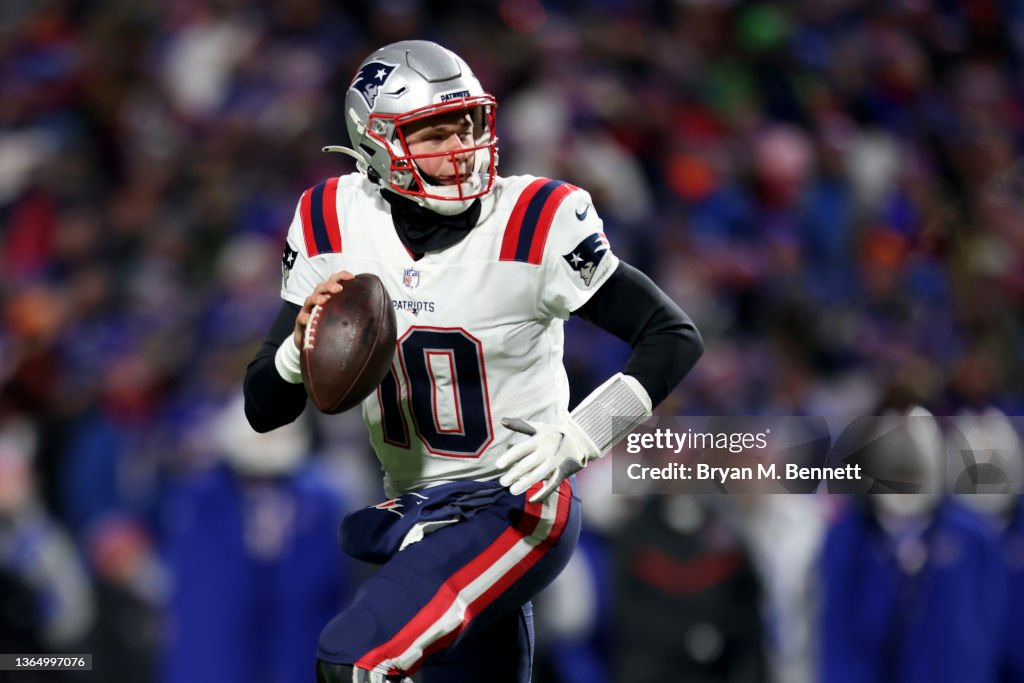 Hoe mag ik dit beeld gebruiken?
GEGEVENS
Beperkingen:
Neem voor gebruik voor alle commerciële of promotiedoeleinden contact op met uw lokale kantoor. Volledige redactionele rechten in het Verenigd Koninkrijk, de Verenigde Staten, Ierland, Australië, Nieuw-Zeeland en Canada (behalve Québec). Beperkte redactionele rechten voor dagbladen in andere delen van de wereld. Bel ons voor meer informatie hierover.
During game play, no use of images within play-by-play, statistical account or depiction of a game (e.g., limited to use of fewer than 10 images during the game).
Collectie:
Getty Images Sport
Gemaakt op:
15 januari 2022
Bron:
Getty Images North America
Naam materiaal:
bb1_5190_7ebf2b10-14b0-4cf3-85ce-8996b47a3416
Max. bestandsgrootte:
5525 x 3685 px (46,78 x 31,20 cm) - 300 dpi - 5 MB