San Francisco Giants v Pittsburgh Pirates
PITTSBURGH, PA - JULY 01: Hunter Pence #8 of the San Francisco Giants strikes out looking in the sixth inning against the Pittsburgh Pirates at PNC Park on July 1, 2017 in Pittsburgh, Pennsylvania. (Photo by Justin K. Aller/Getty Images)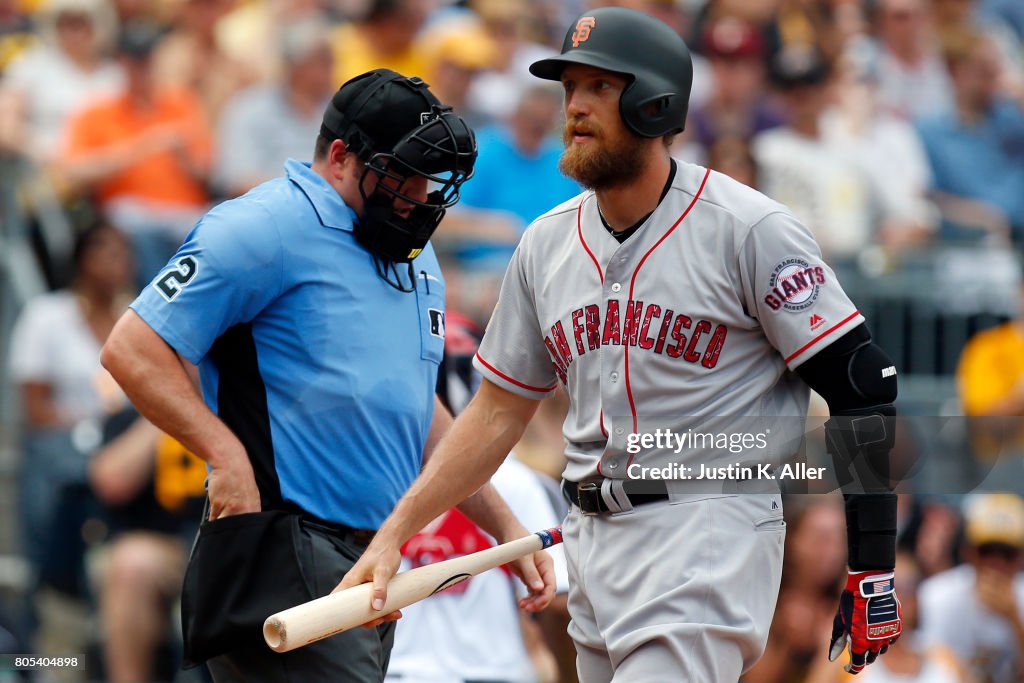 Hoe mag ik dit beeld gebruiken?
GEGEVENS
Beperkingen:
Neem voor gebruik voor alle commerciële of promotiedoeleinden contact op met uw lokale kantoor. Volledige redactionele rechten in het Verenigd Koninkrijk, de Verenigde Staten, Ierland, Australië, Nieuw-Zeeland en Canada (behalve Québec). Beperkte redactionele rechten voor dagbladen in andere delen van de wereld. Bel ons voor meer informatie hierover.
No more than 7 images from any single MLB game, workout, activity or event may be used (including online and on apps) while that game, activity or event is in progress.
Collectie:
Getty Images Sport
Bron:
Getty Images North America
Max. bestandsgrootte:
3000 x 2000 px (25,40 x 16,93 cm) - 300 dpi - 3 MB